Hello lovely people…
Can you believe its December already? this year has gone by so fast. Since it's my favourite time of year I have so many fun posts planned for the next month. I thought I would start with some gift guides. My favourite part of Christmas is buying gifts for all my friends and family. I love the look on their faces when they open their gift from me and realise how much thought has gone into getting that one perfect gift.
I love buying gifts for people but I find it so difficult to figure out what to buy. I want every single gift to be perfect and I want the person receiving it to feel really special.  So when I was doing some online shopping I had the idea to write some posts not only to help me find the perfect gifts but also to help you guys find the perfect gift. In this post I will be listing some affordable gifts but also some luxury gifts if you wish to splurge for all the wonderful women in our lives whether they are friends, girlfriends, wives, mums or daughters. So here it goes…
AFFORDABLE
1.Candles
I had to make the first item on the list candles. Let's be honest who doesn't like candles. Here in the UK we don't have Bath and Bodyworks like in the US so the best ones here in the UK are a brand called Yankee Candle. The ones pictured above are my favourite scents. They are All is Bright, Christmas Memories and Fireside Treats. Yankee Candle also do smaller jars, little tiny sample sized candles, wax melts and tea lights all at different prices. I buy mine from a website called Temptation Gifts. Check them out they have all sorts of other things on there.
2. LUSH Goodies
LUSH goodies are the best lift gift anyone could possibly get. They are great as a single gift or even as little stocking fillers. Another great idea is to make a cute little gift basket with all sorts of different goodies and include some Christmas themed bath bombs or lotion bars. LUSH are currently doing some adorable Christmas gifts with various different products inside them. The prices vary from £10 to £170. Above are the ones I though were the cutest (in order) they are..
3.Lunch Box
I love the thought of getting my work friends these cute lunch boxes. We all bring our lunch into the office in a boring plastic container or a plastic bag. These lunch boxes would make them more excited to eat their salads when the diets begin in the new year. I saw the these ones online and I though they were absolutely fabulous. They are Ted Baker Citrus Bloom box at £21.99, 'My Lunch' Lunch Box by Happy Jackson at £5.95 and 'Salad, Nuts and Fruit' Lunch Box by Happy Jackson at £6.99. Eating salad will never be as dull ever again.
4. Jewellery Box
My jewellery is always in a big ball full of knots so I thought this would be a really good idea for girls who are just like me and have trouble keeping their jewellery tidy. I found these gorgeous jewellery boxes online whilst looking for one for myself. The 1st one is the Vintage Porto jewellery box at £12.99, the 2nd one is the Mink Classic Lidded Stacker at £21.95 and the Large Vintage Jewellery Box at £35.99.
5. Notebook
I am an avid list maker. I love to make lists for everything so I always carry a notebook in my bag. If you want to help your dis-organized friend become a little more organized buy her a notebook. I promise she will thank you later. The ones above are the Ted Baker Peony Brogue Notebook at £11.89, the Ted Baker Mini Notebook with Pen in Porcelain Rose at £12.99 and the Caroline Gardner Piña Colada Notebook Organiser at £11.66. Let the list making begin.
Luxurious Gifts
Tory Burch PomPom
So the first luxury gift are these PomPoms by Tory Burch. They are being sold at £80 each. The price is definitely a high price for a keyring but they are so fluffy and adorable it almost makes it ok to spend that much.
2.Michael Kors watch
I love Michael Kors anything.Bags, watches, purses… EVERYTHING! they just shout luxury. if you want to really treat the lady in your life to an amazing gift go for one of the watches above. 1st one is the Michael Kors MK6327 at £139, 2nd one is the Michael Kors Darci watch at £128.24 and the 3rd is the Michael Kors MK3356 Ladies Catlin Rose Gold Watch at £134.
3.Michael Kors Crossbody Bag
Can you guys tell I like Michael Kors? Whenever I go out with my girlfriends there is always at least one person that complains about their big heavy bags so the crossbody bags are perfect for these friends. The 1st is the Ava Extra-Small Saffiano Leather Crossbody at £155, the 2nd is the Jet Set Large Saffiano Leather Crossbody at £155 and the 3rd is the Ginny Medium Leather Crossbody at £170.
4. Bracelets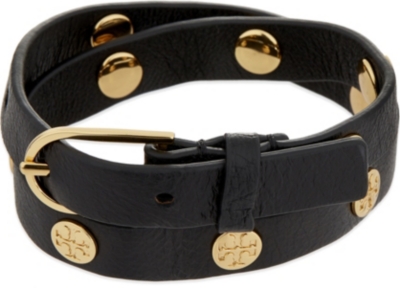 It's very rare you see a lady without a bracelet on her wrist now a days. So why not gift the ladies in your life a new bracelet. It may be the final touch she needed to her new year outfit. The ones above are the Michael Kors Brilliance bracelet at £99.99, the Thomas Sabo Ladies Love Bridge Gold Bracelet at £108.75 and the TORY BURCH Logo double wrap leather bracelet at £115.
5. SHHHOOOOEEEESSS
The way to a womans heart is through shoes. Give her a pair of shoes and she will love you forever. The 1st shoe is the Wild Russian Sandal 105 at £590, the 2nd shoe is the Belgravia Pump 105 at £480 and the 3rd shoe is the Kimiyah Pump 105 at £675.
I hope you find this guide as useful as it was for me. Let me know in the comments if you guys have anymore ideas on gifts. Make sure you check back tomorrow for 2nd part of my gift guides with gifts for him.
XOXO
Andreia