Hello cuties..
I'm here again with my 2nd edition of my gift guides. Today's gift guide is about gifts for all the men in our lives. For me shopping for men is the biggest challenge. I find that men are so difficult to buy for just because I feel that there is not as much out there for me as there is for women.
I'm going to do this post in the same way as I did the one yesterday. I will list a few affordable gifts and few luxurious gifts if you want to splurge.
AFFORDABLE
Condiments Hampers
I don't know what it is about cooking but I see more and more men doing it. They also seem to be big fans of all different herbs and spices. I want the ones above for myself even though I am not the best cook in the world. The 1st is the 'Taste the World' Gift Hamper at £18.95, the 2nd is the Scarlett & Mustard Just Add Foodies Hamper at £21.99 and the 3rd is the 'Hot Stuff' Chilli Sauce Gift Set at £18.
2. Grooming Kits
Another thing I have noticed is that men are becoming more and more conscience of their appearance. They looking as good as a woman does. I personally think this is a good thing because it is important for men to take care of aging to slow down the aging process. The 1st is the Cowshed Bullocks Grooming Kit at £35, the 2nd is the Clinique for Men Essentials Kit at £30 and the Korres All New Mens Kit at £19.
3.Pens
Do you have a business man in your life? if yes then this is the perfect gift.. Now every time he signs anything or notes anything down he will think of you. The 1st pen above is the Walnut Brown Pen Ted Baker Walnut Brown Pen at £21.21, the 2nd is the Ted Baker Voyager Pen in Gift Box at £19.99 and the 3rd is the Parker Jotter Ballpoint Pen & Box at £24.99.
4. Wallet
This is an essential for all men so you cant go wrong with a wallet. The 1st wallet is the Element Endure Wallet Char Herringbone at £18.74, the 2nd wallet is the Brown Leather Premium Wallet at £20 and the 3rd wallet is the Quiksilver Mack II Wallet Chocolate at £17.99.
SPLURGE
Poker Set
What man isn't competitive? I don't think I have ever met one. So why not gift him with a fancy poker set that he can enjoy with his friends. 1st one is the Ralph Lauren Bond Carbon Fiber Poker Set at £795 and the 2nd is the Thomas Lyte Poker Set Grained Leather Racing Green at £395.
2. Slippers
I personally feel like slippers are essentials for everyone. So I feel slippers are awesome gifts. The ones above are both by UGG. 1st is the ASCOT model and 2nd is the GRANTT model.
3. Coffee Machine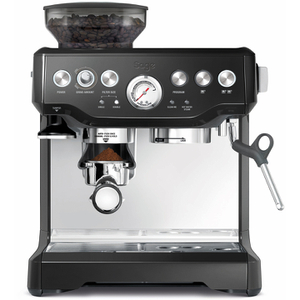 Any one have a coffee addict in their life? well if you do and you want to treat them to a luxurious gifts then this is the perfect gift. The 1st is the Sage by Heston Blumenthal BES870BSUK Barista Express Bean-to-Cup Coffee Machine at £549 and the 2nd is the KitchenAid 5KES100BER Artisan Espresso Maker at £525.
4.Blender
I have a health freak at home that loves anything to do with fitness, health or nutrition. If you have a man in your life who is all about health then get him one of these cool blenders. 1st blender is by KitchenAid and its the Artisan Magnetic Drive Blender in Almond Cream at £299 and the 2nd blender is the Sage by Heston Blumenthal The Boss™ Blender at £359.10.
5.Watch Box
Just like us ladies need jewellery boxes, the men in our lives also need somewhere for them to put their man accessories like cufflinks and watches. So I found these awesome ones. 1st is the Amazon Brown Croc & Stone Suede watch box at £350, the 2nd is the Gents Accessory Case at £350 and the 3rd is the Square Four Watch Box at £315.
I hope you all enjoyed reading all my gift guide for all the men in our lives. Let me know of any suggestions you may have by commenting below..
XOXO
Andreia